Investment Outlook - Q2 2019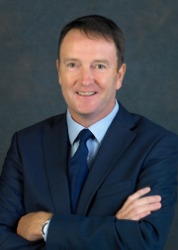 After a relatively torrid final quarter to 2018, equity market returns were extremely strong for the first months of 2019, reversing many of the losses of Q4. In a nutshell, the strong rally was predominantly a mirror reflection of what occurred during Q4. Positive sentiment winning out, helped by:
A de-escalation of fears for a global trade war as a result of ongoing US-China trade tensions.
Central banks turning more dovish, particularly the US's Federal Reserve which significantly changed its interest rates outlook.  The European Central Bank also appeared set to remain very much in dovish mode.
An extension of the Brexit deadline, with a "no deal" exit not at all expected by markets
Within equity markets and across asset classes, riskier sectors and assets generally outperformed with very large US and Emerging Market tech stocks re-emerging as a winner for the quarter.
At KBI Global Investors, our central view is that fundamentals remain supportive for further gains in global equity markets but expect absolute returns from here to be more modest. After the strong gains in the first few months of this year, it is reasonable to expect that markets will tread water in a narrow trading range in the near term to allow fundamentals to 'catch up'. Economic growth has been slowing but importantly the major world economies are still growing and patient policymakers are again very market friendly in the absence of any significant inflationary fears!
We continue to believe that fears of a global recession are overblown at this point. Reassurance on fundamentals over coming months should continue to support higher global equity markets and pressure bond yields higher again. Returns available on cash and yields on fixed income are negligible and we note that global investor surveys show that investors are positioned very defensively with above-average cash holdings.
Markets are 'desperately seeking reassurance' on three fronts:
1) Geopolitical front: seeking positive deal-making between China and the USA and some further progress on Brexit
2) Macro: confirmation of a growing not slowing global economy
3) Micro: despite negative earnings revisions of late, investors will look to companies to provide comfort on the outlook for their earnings
With markets far from complacent we continue to monitor the various downside risks with our core expectation remaining that a gradually reassuring outlook will support further market gains.
Asset class outlook: Equities
The support from equities will be dependent on fundamentals more than sentiment from here, with sentiment having been the predominant driver of the flip-flop between Q4 and Q1.
Earnings growth will be most crucial driver from here, helped by a continuation of the global economic expansion, albeit at a slower pace.
Overall valuations are at fair value levels and in some cases cheap (e.g. Emerging Markets and Europe to a lesser extent). Across sectors we are concerned by the extent of the over-valuation of pockets such as elements of the technology sector.
It is also crucial that we see signs of a stabilisation of the European economy led by Germany and France, and we expect to see corporate leadership via increased M&A activity.  Buybacks and higher dividends will also support stocks
Asset class outlook: Bonds
Government bonds should continue to be avoided as we believe that they are fundamentally overvalued. An unexpected recession would certainly support government bonds and at current yield levels they are arguably priced more for a no-growth scenario than a growth or inflationary one
Conclusion: markets have been strong year to date at a time when many investors have been quite defensively positioned.
We expect gains from here to be positive but more modest. In a world looking for growth, we do emphasise the importance of income and quality in our stock picking. A strong and growing dividend will be increasingly an important source of total return from here.
KBI Global Investors Ltd. is regulated by the Central Bank of Ireland and subject to limited regulation by the Financial Conduct Authority in the UK. Details about the extent of our regulation by the Financial Conduct Authority are available from us on request. KBI Global Investors (North America) Ltd is a registered investment adviser with the SEC and regulated by the Central Bank of Ireland The views expressed in this document are expressions of opinion only and should not be construed as investment advice.