Investment Outlook - Q1 2019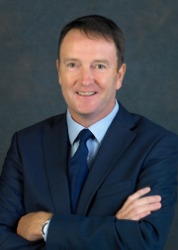 The final quarter of 2018 proved to be a challenging one for global equity markets with the bulls of the previous decade's strong equity markets over-run by a combination of fears, notably focused on geopolitical concerns re US-China trade and Brexit, and in parallel a sudden hyped-up fear of an imminent and earlier than expected global recession. The market returns were negative, the more cyclical sectors performed poorly, and the negative market also proved a catalyst for the 'bursting' of the FANG bubble with many of the previously high-flying technology names falling sharply back to earth. The final quarter proved to be a battle between fundamentals and sentiment with the latter proving victorious.
So where to from here? At KBI Global Investors, we believe that fears of a global recession are overblown at this point and that fundamentals will prove constructive for further gains in global equity markets. That said, the bull market is quite mature by now, so expect more modest returns from here. Central banks – who for the previous decade have been the prime drivers of markets through their quantitative easing and easy monetary policy – have notably changed their policy stance, starting with substantially higher interest rates in the US, and this has rightly put some focus on some of the more extremely overvalued sectors or stocks within equity markets – a trend that is likely to continue. The 'easy money' days are over.
Over coming months, it is likely that markets will struggle to make much positive progress. A key area of focus will be the geopolitical issues of Brexit and US-Chinese trade negotiations. Globally, the latter is a far more significant issue for markets and it is noteworthy that investors appear to be positioning for a more positive resolution so far in 2019, but we caution that such sentiment may prove unfounded and the negotiations may drag on for much longer than many might hope for. In Europe, the Brexit negotiations remain as perplexing as ever with even the most knowledgeable experts being very uncertain as to how this may play out. From a fundamentals perspective, while we believe recession fears are overblown, it is reasonable to conclude that the global GDP growth rates of early 2018 have moderated and we will see more modest growth rates that will likely see some earnings downgrades during the first quarter reporting season. Much of this should already be in stock prices but there may be some vulnerability to downgrades depending on market sentiment at the time.
Beyond these short-term hurdles that may hold markets at bay, we believe fundamentals do remain supportive for equity market progress based on:
a continuation of the global economic expansion, albeit likely moderated
continued earnings and dividend growth
valuations that are at fair value levels and in some cases cheap (e.g. Emerging Markets)
relatively muted inflation, which will limit central bank tightening
progress in trade talks between China and the US
eventual clarity on the nature of the UK's exit from the EU
signs of a stabilisation of the European economy led by Germany and France
corporate leadership manifest by increased M&A activity, buybacks and higher dividends
As we have written about previously, the bull market has been characterised by investors continuously worried about some 'issue or other' for a decade. We always get asked what the next market crisis will be or when the next recession will occur. From our perspective, there are currently no major market or valuation extremes such as characterised and predated other market crashes, and we therefore expect that this bull market and economic expansion will remain a slower and more moderate cycle, without the global crisis of 2008 or indeed the market crash of the early 2000s.
KBI Global Investors Ltd. is regulated by the Central Bank of Ireland and subject to limited regulation by the Financial Conduct Authority in the UK. Details about the extent of our regulation by the Financial Conduct Authority are available from us on request. KBI Global Investors (North America) Ltd is a registered investment adviser with the SEC and regulated by the Central Bank of Ireland The views expressed in this document are expressions of opinion only and should not be construed as investment advice.